Want to make sure your upcoming trip to Europe goes even better than expected? With any big trip, there are bound to be some mistakes or mishaps along the way. However, with a little research and planning, you can avoid the most costly mistakes. Here are my 10 Best Travel Tips for Europe to ensure you have the trip of a lifetime.
1. The best season to travel for Europe
Do you like to save money? Of course, you do. That's one of the biggest reasons I advise everyone to visit Europe in the shoulder season. Not only is airfare more expensive in the summer, but hotels increase their prices too. You can literally save hundreds of dollars on your trip just by not traveling from May to August.
The shoulder season for most of Europe is late February to mid-May in the spring and September to November in the fall.
Looking for another reason to travel to Europe during the shoulder season? How about fewer crowds and shorter lines. The shoulder season is much less busy across Europe. You'll have shorter wait times and an easier time getting admission tickets to major attractions. If you follow just one of my travel tips for Europe, do yourself a favor and make it this one!
2. Bring a carry on bag only
Nobody wants to be lugging a huge suitcase all over Europe, especially if you're planning on visiting multiple destinations. Large bags become a real pain when you have to check them multiple times when taking several flights. The baggage fees will also become quite expensive, especially if you plan on flying with any of the budget airlines.
Even if you're not planning any additional flights during your trip, having to haul a large bag around on the trains is really no fun either. The storage space near your seat on the trains is going to be above your seats, so you better hope you can lift that thing over your head. Also, if you plan on visiting Venice, you will not want to be dragging a heavy bag up and down all those steps while you try to find your hotel. Trust me.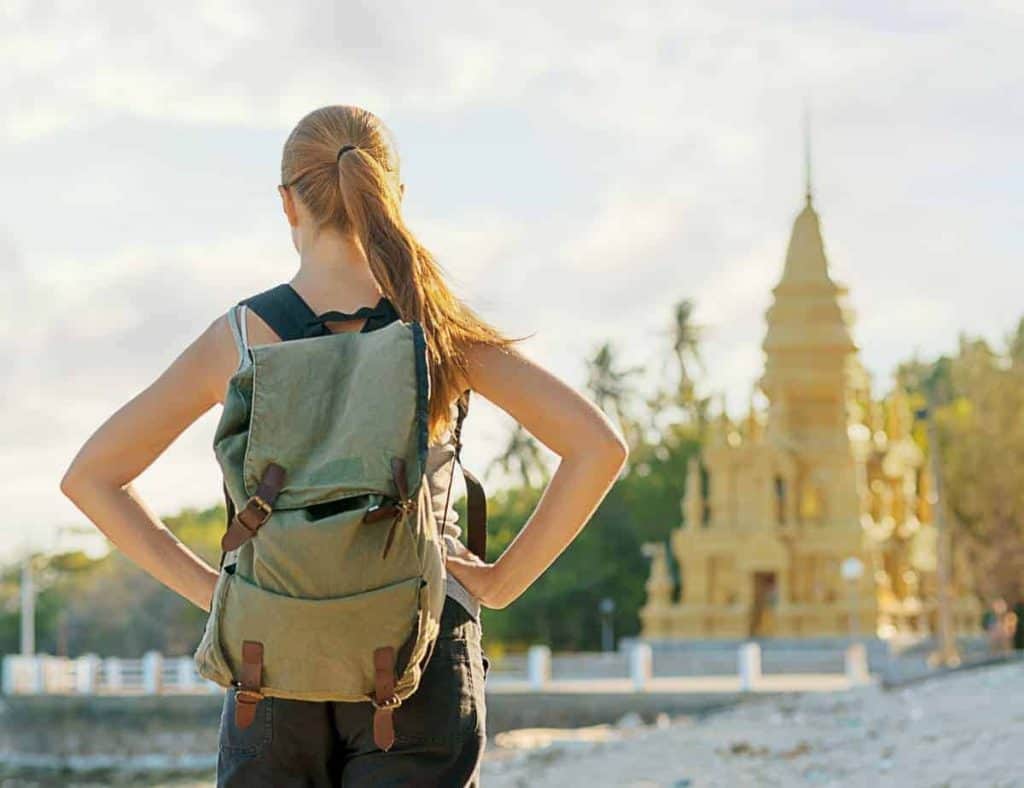 3. Take advantage of the trains
One of the biggest advantages to traveling around Europe is the extensive railway network. The trains are easy to use, affordable, and can get you just about everywhere. They are also super fast, so you can use them for day trips to more places than you'd expect. They even run late at night giving you plenty of time to explore other cities. This is one of the most widely followed travel tips for Europe, and for good reason. Do some research before your trip to figure out where and how you can use them.
4. Get yourself some Euros
Make sure you have some Euros with you. Even if you're just taking a weekend break in Europe, you'll want to have some on hand. While most large establishments take credit or debit cards, there are lots of smaller businesses that don't take cards at all. You'll also want Euros on you for tips and other small purchases.
I highly recommend getting your Euros from an ATM as soon as you get the opportunity. ATMs typically give you the best rates, but this really depends on your own circumstances. Do some research ahead of your trip to figure out the most affordable way for you to get Euros.
5. Purchase admission tickets ahead of time
If you're planning to visit any of the major tourist attractions like the Louvre or the Vatican, make sure to reserve your tickets ahead of time. Most of the big attractions allow you to purchase your tickets online and print them at home. I cannot stress enough how much time this may save you. If you don't believe me, just Google images of the line to get into the Vatican.
So with that, figure out which day of your trip you want to see the big attractions, and buy your tickets as soon as possible. Also, keep in mind that many museums are closed on Mondays, so plan accordingly.
6. Don't rush everywhere
Many make the mistake of trying to fit in as many destinations as physically possible. Please don't do this to yourself. There are many cities in Europe that you will want to linger in and just enjoy. If you're moving from hotel to hotel night after night, you're just going to be exhausted. You'll be left feeling like you didn't really get to experience any of the destinations you visited. So, slow down and spend a few days in one spot. This is especially true for cities like Rome, Florence, Paris, and the other major European cities. There's a lot more to see and do than you might think, so relax and stay awhile.
7. Eat where the locals do
Don't get stuck at the overpriced tourist trap restaurants near the museums. If you really want to experience a place, figure out where the locals eat, then go there. You're never going to find great food inside your hotel or in the tourist zones. The best food in any place is found in local neighborhoods where people actually live. Get out there and go find it.
If you're not sure how to find these places, ask a local. Don't just ask them to point you to a restaurant though, ask them where their favorite restaurant is. Then ask them how to get there. This is one of my favorite travel tips for Europe, as I have had some incredible meals this way.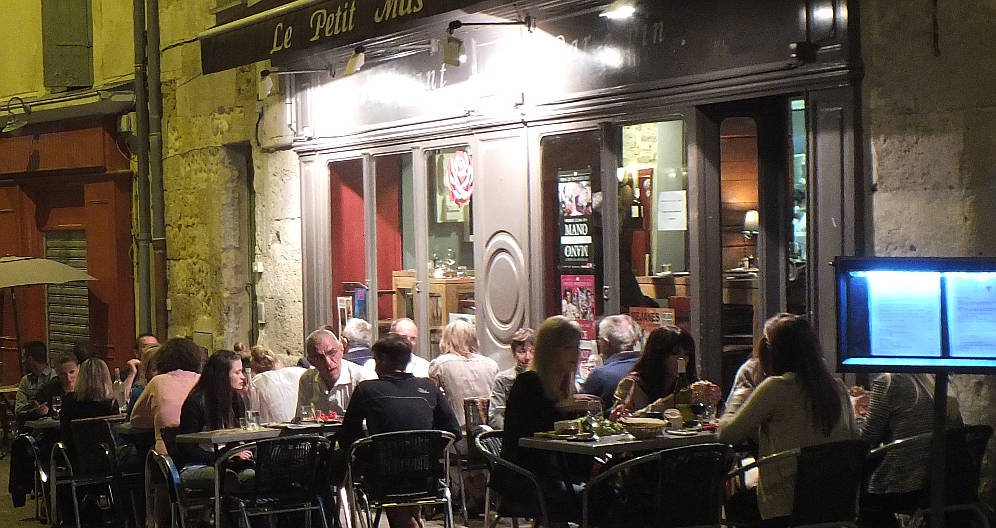 8. Make a smart hotel choice
Finding the perfect hotel can make your trip so much better. I recommend finding a hotel as close to where you want to be as possible. This way you'll be able to walk to most of your destinations, saving both time and money. Plus, it's the best way to get to know a city. Be sure to take different routes around your hotel, you never know what you might find.
In my experience, you'll also have a better time if you can stay closer to the action. There will be more to see and do right outside your door. Plus, if you want to stay out late and have fun, you don't have to worry about transportation after dark.
9. Fly on budget airlines
There are dozens of budget airlines in Europe offering extremely affordable flights between all the major cities. You can take advantage of the cheap flights to see much more of the continent and get more out of your vacation time. Many times, flying is even cheaper than taking the train. Make sure to explore both options when planning transportation between destinations.
I recommend using Sky Scanner to check prices for flights in Europe.
10. Learn the local language
As soon as you begin planning your trip, start teaching yourself the local language. At the very least you'll want to learn please, thank you, hello, and goodbye. If you can learn some short phrases and commonly used words, all the better. The locals will always appreciate you trying to speak to them in their native language as opposed to just asking if they speak English. It shows that you care and are truly interested in their country and culture. You'll also be treated better and make more friends.